Uh-Oh, Aereo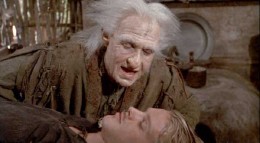 Looks like Aereo is a no-go: the Supreme Court has ruled that the start-up, which aims to disrupt the Cable Cabal that is ruining our lives, violates copyright laws unless it pays networks for content.
The Supreme Court delivered a major victory to the nation's television networks on Wednesday, ruling that an upstart Internet company is violating copyright laws by transmitting programs without paying hefty licensing fees. In a 6-to-3 decision that kept the TV industry's business model essentially intact, the court said that Aereo — a two-year-old start-up that streams shows to tablets, laptops and other devices — must pay the networks for content, as cable systems do. …
The decision dealt a potential death blow to Aereo and could discourage millions of consumers who have been increasingly clamoring for the type of service the company provides — sports and other live television streamed online, without the cost of a cable television bundle. If the ruling had gone the other way, it could have upended a television industry that has grown fearful of the disruptive force of Internet video. Aereo chief executive Chet Kanojia called the decision "a massive setback for the American consumer.''
CNN, channeling the Princess Bride, calls Aereo "essentially dead" and can't come up with real alternatives beyond the obvious: Roku boxes, Hulu, digital antennae. RIP, Aereo, unless you come back to storm the castle! You were a good idea.