OMG Bathing Suit Shopping is the WORST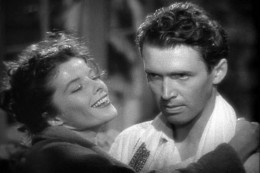 Either you are the kind of person who gets super excited to grab your sunglasses and tote and go bathing suit shopping, or you're like the rest of us, groaning and rolling your eyes and wondering whether the suit you bought online half a decade ago and wore throughout your pregnancy will still somehow magically fit.
To make that silent, shuddering majority of us feel better about the upcoming necessities of beach-time, a plus-size retailer called Swimsuits for All — perhaps you remember them from last year's "Oh dear, turns out we don't have nearly enough inventory to meet demand" Fatkini scandal? — has put together a video history that celebrates the variety of bodies, each of which, it assures us, is "bikini-ready." Yes, basically it's one big fat advertorial, coming to us via Jezebel. It's also kind of sweet, and heartening, and, when combined with a stiff drink, useful for preparing oneself to face the mirrors.
Do you have bathing suit shopping hacks that make this process more bearable? Is the answer to spend more, since you are destined to wear the stuffing out of whatever you buy regardless? What is the most you'd be willing to shell out to feel like you look good at the pool, remembering of course that true beauty comes from within?