5 Money-Saving Shortcuts for Small Business Owners
by The Billfold Sponsors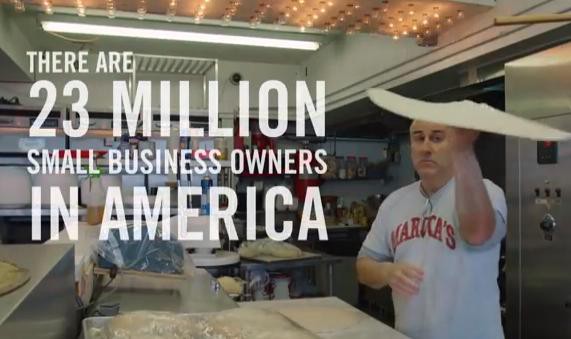 Brought to you by Spark Business from Capital One.
Being an entrepreneur comes with great reward, including choosing your own hours, the ability to select your own staff, pursuing something you're passionate about and more. Maximize that reward with these five wallet friendly tips from Spark Business from Capital One.
1) Employ Remote Assistants
Many companies are now allowing employees to work remotely to save money. Look to outsource your tasks to remote assistants who are paid on an hourly rate or at a flat fee per completed task. While this may seem like it can add up, it can be more inexpensive than paying someone to work from your office full-time. You can also be extremely efficient by utilizing video conferences instead of in-person meetings.
2) Coworking Space
If you're lucky enough to be able to work from home, you're already saving a tremendous amount. However, if your company needs an office, consider coworking. Coworking allows you to share an office space with other like-minded companies to shave down costs. Additionally, if parties can work out a schedule for using the office space including conference rooms, it can be similar to having your own office space at a fraction of the cost.
3) Social Media Advertising
Don't splurge on expensive advertising methods when you can use less expensive social media avenues. With the increasing popularity of social media as an information and search hub, many businesses are succeeding primarily by relying on Facebook and Twitter as their advertising platforms. Whether it's social media posts directly to your followers that are already interested in your products or services, or clickable ad banners on these platforms, you can save money from more costly, traditional methods of advertising.
4) Be Buddy-Buddy with Your Vendors
If you're able to establish a good working relationship with your vendors and show that you are loyal to them, you have more flexibility to negotiate prices. If you're just starting to build these new relationships, aim to create a sense of loyalty by always going through the same point of contact, planning and articulating exactly what you need from your vendors far in advance and fostering a friendly relationship that exists outside of the workplace, if possible, over a round of golf or over drinks.
5) Save Anywhere You Can
A penny saved is a penny earned. Whether it's buying in bulk or looking at refurbished electronics, keep a tight grip on those purse strings to ensure that your savings add up. Also, dedicating an employee to focus on finding money saving solutions a couple hours a week can make a huge difference with time.
For more insights on small businesses, check out the video below to learn more about the "I Am Small Business Proud" campaign. Spark Business from Capital One sent independent filmmakers Trisha Dalton and John Sears across the country on a 10-week journey across 35 cities to experience, document, and share the untold stories of small business owners and celebrate small businesses like your own.
The authentic, inspiring and entertaining stories gathered throughout the journey are being shared at IAmSmallBusinessProud.com, as well as across Twitter, Instagram and Facebook through the hashtag #SmallBizProud.