Perhaps My Nightmare Experiences With My Student Loan Servicer Will Finally End
by Christina Nelson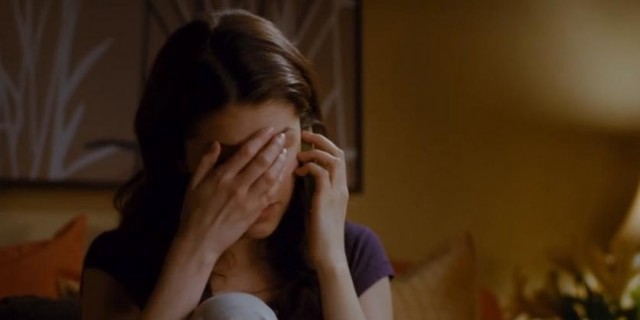 The Consumer Financial Protection Bureau announced recently that it would begin to supervise the seven largest "nonbank student loan servicers." I'm pretty sure I'm not the only student loan borrower who yelled "finally!" at her radio when the announcement was made.
What is a "nonbank student loan servicer"? It's that company you write your checks to or that sucks money out of your bank account every month to pay your student loans. They're the ones you have to call if a payment doesn't go through properly, if you need to file paperwork to change your payment plan, or if you need to defer your loans.
The CFPB's press release is diplomatic and avoids pointing fingers, but most student loan holders know what a nightmare these companies can be to deal with, and how badly this is needed. Unlike my phone, credit card, and electric companies — and any company I make recurring payments to, for that matter — I've never encountered an industry more dead-set against providing user-friendly payment systems, clear instructions, and easy ways to manage your account.
My student loan debt is well above average — let's say it's enough to buy a nice house in the Midwest — but the nightmare stories I've piled up about dealing with my loans is pretty average.
My encounter this summer with one of the loan servicing companies that will be regulated by the CFPB is pretty typical. In August, I received an email from one of the big seven that notified me that the company would now be handling my U.S. Department of Education student loans. The note ensured me that the company was "working to make this transition as smooth as possible," but having been through this loan transfer business more than a few times in the last decade, I was skeptical.
After sighing and mumbling a few expletives under my breath, I started to mentally list my questions. Why hadn't I been notified earlier? What did this mean? Would I have to re-file paperwork I had just submitted a month earlier to my previous loan servicer to maintain my income-based repayment plan? The initial communications were vague and suggested that I send in a payment for that month by check, meaning the automatic payments I had set up had either been cancelled or suspended. It wasn't clear.
Over the next few weeks I received more emails — they indicated that my loans had been transferred, and then that my automatic payment would be made soon. Shortly after, two letters from the new loan servicer appeared in my mailbox on the same day. One essentially provided the same information I had already received and the other asked me to — you got it — re-file documentation of my income.
I called the loan servicing company. The line was so busy a recording asked me to leave my number so a representative would call me back later that evening. In about 20 minutes, I was on the line with a real human. Maybe this wouldn't be so bad after all.
I wanted to confirm that I would indeed have to resubmit my paperwork. The representative — who was nice and patient, even though she was probably dealing with hundreds of angry borrowers every day — told me I should submit it. They probably had the paperwork in their files, but it could take up to a month to process. I imagined cardboard boxes of paper files stacked around her and the rest of the customer service employees. I also wanted to confirm that my payment for that month would go through. She was non-committal and vague, and I ended up making a manual payment. Of course, later that month, the automatic payment went through, negating the entire purpose of the income-based repayment plan.
I re-submitted my payment plan paperwork the next day and when I got an email back saying I had been approved, I thought the storm was largely over. But I noticed in October that there was no bill for November — my automatic payment usually went through on the 21st of every month. Instead there was a bill due December 5. This seems like no big deal, but anyone who manages a budget and receives paychecks twice a month knows that a payment date change can throw off your bank balance and lead to overdrawn accounts and other unpleasant ways of losing even more cash.
I called again and found out that they moved the date — without asking me or notifying me — after my new payment plan had been approved. I'm sure there's some company policy out there and some small print that makes the company think this is OK, but as a borrower who pays her bills on time, this was yet another irritant in my tumultuous experience with student loan servicers.
The CFPB would call my experience a "servicing transfer surprise." That's a nice way of putting it. It almost sounds like a kid's birthday — with balloons and a cake decorated with zoo animals made of frosting. I probably wouldn't be as nice.
What the company described as a "smooth" process was anything but. And I know this is really just the tip of the iceberg for many people. There are so many other problems with student loans and how they're managed. Getting monthly overpayment to be applied to loan principal instead of reducing the next payment is another battle I've not only fought, but have to continually fight every time my loan gets transferred.
Depending on the loan provider, the process can be as easy as marking a checkbox, but it's often unclear what we should be doing. Even the CFPB advises borrowers to send in letters to ensure overpayments go to the highest interest loan. But does it have to be this difficult?
These processes really do need to be clear given the numbers of Americans who hold student loan debt and the size of the student loan debt market. Outstanding student loan debt topped $1 trillion in the United States this summer, and the Federal Reserve Bank of New York estimates that 37 million U.S. households hold outstanding loan debt.
Perhaps even more startling: student loan default rates were up this year to 14.7 percent. These borrowers are buckling under the weight of these loans. And even those of us who can afford to make our payments are struggling to comply with the byzantine payment systems and no clear guidance from the people who take our money every month.
Christina Nelson is a writer and editor in Washington, D.C.
---
Support The Billfold
The Billfold continues to exist thanks to support from our readers. Help us continue to do our work by making a monthly pledge on Patreon or a one-time-only contribution through PayPal.