Gift for Teacher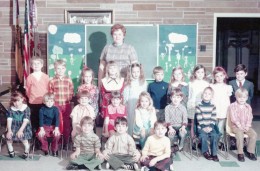 Parents can agonize this time of year about what to give their kids' teachers.
"Because you don't know what everyone else is giving," says Kim Egan, a mother of two in Santa Monica, Calif. "You don't want to under-give. You don't want to over-give."
This year Egan opted to pool her money with other parents. She gave $50 for each of her two kids. Her daughter is also making a doll to give. Pretty modest next to some gifts reported in Anchorage, Alaska.
"There are some that are relatively outrageous," says Todd Hess, chief human resources officer at Anchorage School District. "From plane tickets to Hawaii, to a fur coat, to diamond jewelry."
Remember the other day when we talked about Zagat's guide to tipping around the holidays and we were like, huh, they including teachers under service personnel and talked about what they are "tipped" (or gifted)? Marketplace has a story looking at what parents gift to teachers this time of year, and: fur coats and diamond jewelry, what? This must be a story about outliers because I have never heard of teachers getting those kinds of extravagant gifts.
But one servicey piece of advice to avoid giving to teachers: Starbucks cards.
Says a former teacher: "Everybody does it," she says, "and I have had teacher friends of mine go, 'I couldn't drink all this coffee in a year if I tried.'"
Photo: Bart Everson