Places I've Lived: Trevethan Road, Glasney Parc, Pendennis Rise (England)
by Luke Bailey
Where have you lived, Luke Bailey?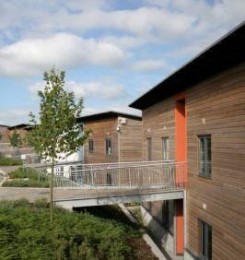 Glasney Parc, Falmouth, £400/month, September 2007 — June 2008
This was one year removed from being brand new, and it was pretty good for student accommodation. On one hand, it was literally right next to campus and the student bar, but on the other hand it was literally right next to campus and the lecture halls.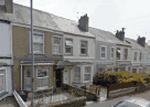 Trevethan Road, Falmouth, £214/month, July 2008 — August 2009
Actually getting this place was nerve-shredding. The student population of the town was tiny, and there was one (1) company doing the renting. They released the entire list of houses in one go, which led to a polite, student-based version of the Hunger Games playing out of the course of 48 hrs. At one point, we were running up a hill to beat out some of our rivals to sign the papers first.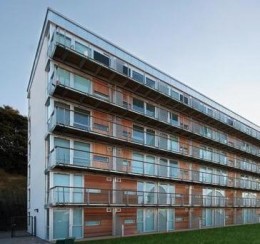 Pendennis Rise, Falmouth, £476/month, September 2009 — June 2010
I ended up with a pretty small, and really cheap room. Next year, I took those savings and dropped them into a fully-formed, newly fitted studio, overlooking the docks. As nice as it was in terms of being clean and new, it was the first time I lived alone, and I hated it. I've never lived alone since.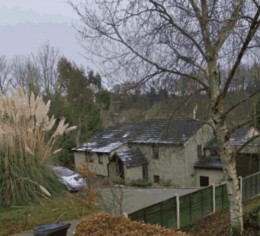 Fovant, Wiltshire, £50/month (subsidised) July 2010 — August 2010
I needed to save money, so I worked 65 hours a week at a local pub, intermittently slept there when I couldn't be bothered to go home, and the rest of the time was at my parents' house.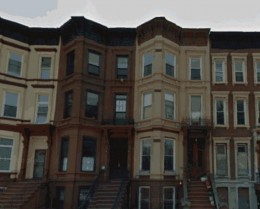 Bedford-Stuyvesant, New York, $550/month, August 2010 — November 2010
My first night, it felt as as hot as Spike Lee's Brooklyn looked, and I slept on the roof, overlooking Manhattan.
I'd hopped on a plane to spend four months interning at a record label in Brooklyn. The plan was to get a hostel for a few days and then find a sublet, but I met a bunch of great people at the first hostel I came upon and didn't feel the need to move. I believe the place is now closed down. Looking back, it may have been illegal.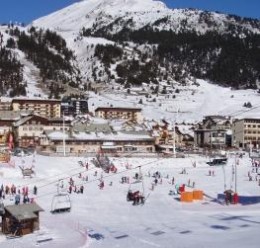 Montgenevre, France, €350 (effective), December 2010 — April 2011
After a four-day layover in the U.K., I headed out to the French-Italian border to take up a bar job. I believe that getting two out of three in accommodation, job, and lifestyle will make you happy. Here, it was only the lifestyle. The 'house' was pretty disgusting, but it was the job that broke my spirit. I've worked enough bars to be satisfied with, to almost enjoy, the hours, the split shifts, and the low-level panic that permeates a busy bar. But when that occurs with deliberate cynicism and exploitation of both customers and staff, it's not a fun environment. Also, I spent Christmas Day moving stock around a sewage-flooded basement, so there was that.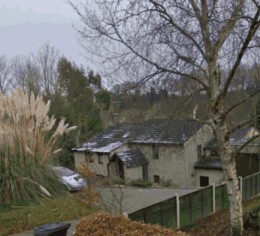 Fovant, Wiltshire, May 2011 — June 2011
Ugh, ran out of money again. Back to my parents'.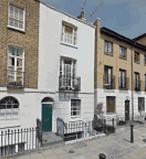 Camden, London, £600/month, July 2011 — April 2012
I got a job that was too far away to commute so I had to move, with roughly seven days notice. I went up Friday, flat-hunted Saturday, committed to a place Sunday, moved in Monday night, and started work Tuesday morning. It was really well-appointed, but I learnt very fast the dangers of not properly planning a budget. I'd made some back-of-an-envelope estimates of how much I'd be getting paid and could spend on rent. I was wrong, because London specializes in bleeding you dry, quickly. My favourite story about this place is that, having lost my key, I broke in at 3 a.m. using my belt and a scaffolding pole.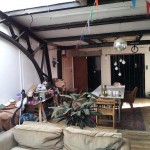 Limehouse, London, £500/month, May 2012 — September 2012
In the roof of a warehouse. Incredibly, painfully cool. Not very practical. The room itself was small, and most problematically, didn't have any windows. For a non-morning, often hungover person such as myself, this did not work. The flat itself was spectacular — it had a roof, a bar downstairs, and I'm pretty sure there was a recording studio somewhere in the building. I lived there while the Olympics was on, and watched the opening ceremony from the roof, with some very high Belgians.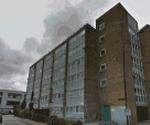 Bethnal Green, London, £550/month, October 2012 — November 2013
I made a conscious decision to go for a normal place. I needed some stability, and it was a normal flat, in a decent, but not expensive location. As a flatshare, it was also over six years old, and though none of the original inhabitants lived there, we still met them around town and got on with them! I could have stayed here longer but I'm moving to Dalston (£520/month) this month because I'm bored.
Luke Bailey lives in the UK, has some money.
---
Support The Billfold
The Billfold continues to exist thanks to support from our readers. Help us continue to do our work by making a monthly pledge on Patreon or a one-time-only contribution through PayPal.