Places I've Lived: Craigslist Roommates, an Escape to Austin, and Moving in With the Boyfriend
by Ana Ottman
Where have you lived, Ana Ottman?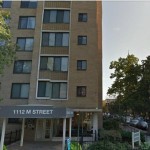 Logan Circle, Washington, D.C., $850/mo, June 2005-December 2006
My college friend turned co-worker and I moved into a nondescript apartment high-rise within walking distance of the political organization we worked at. The apartment had one very large bedroom and one very small bedroom. I got the small room and we paid the same amount of rent. (I was a pushover back then.)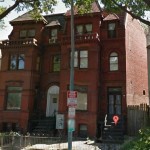 Logan Circle, Washington, D.C., $600/mo, December 2006-June 2007
Why do we pretend that meeting a stranger on Craigslist (not in that section) and looking for a house to rent together is normal? Aforementioned Craiglister and I found a Victorian house that had been lovingly renovated by an ex-military guy who was moving to Colorado. I got the room on the third floor in the back of the house, which had a thin door that separated my room from my Craigslist "friend." If you were guessing that I heard everything that happened in her room, you'd be correct. The bathroom, shared by the three women with 9–5 jobs, had a carefully orchestrated morning schedule. I went second, which meant the bathroom was always wet and I could never linger.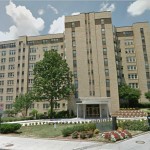 Adams Morgan, Washington, D.C., $700/mo, June 2007-September 2009
My new boyfriend and I moved to my favorite neighborhood in D.C. We were only able to afford living in this neighborhood because we split the cost for a one-bedroom apartment. Our building had hundreds of units, and a gym and convenience store in the basement. We lived the yuppie dream and had many parties here.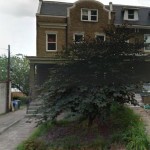 16th Street Heights, Washington, D.C., $500/mo, September 2009-May 2010
Aforementioned boyfriend-turned-husband and I decided to save money for a down payment and get roommates. We found a beautiful row house in the same neighborhood as the D.C. mayor. There was a garden, multiple porches, and a large dining room. After apartment living, it all felt very luxurious and grown-up. We had a rotating group of only-somewhat-strange male roommates (this was the first time I'd lived with all men and it was an experience). Then, instead of a down payment, we got a divorce.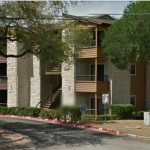 Austin, Texas, $800, May 2010-February 2011
I fled D.C. to nurse my wounds in Austin, land of tacos for every meal and bona fide hippies. With the help of an apartment-locating service, I found a one-bedroom apartment in a sprawling apartment complex that had an infinity pool, game room, and gym. My apartment was on the third floor, and I moved in by myself during a heat wave. This was the first time I lived alone, and I was in heaven. I painted every room a different color.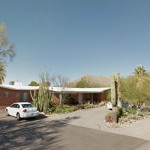 Tucson, Ariz., $0, February-April 2011
I pulled myself out of my Austin dream sequence long enough to realize that I wanted to focus on my copywriting career. My goal was to get hired in Los Angeles, so I moved in with my parents to save money (while traveling back and forth to L.A. for interviews). It was humbling and occasionally depressing, especially since I shared a room with my 16-year-old sister who was not happy about this imposition. You couldn't beat the free meals, low rent, and unsolicited career advice, though, and I reconnected with my parents in a way I hadn't since leaving for college on the east coast ten years prior.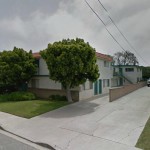 Redondo Beach, Los Angeles, Calif., $700/mo, April-May 2011
Having procured a job, I connected with a friend of a friend who had a spare room in his condo. I packed up my car and drove out to L.A. without having met the guy. Luckily, he was super friendly and helpful. I had a private room that was partially furnished and an eight-minute commute to work. I could walk to the beach and Trader Joe's. I started yearning to live alone again, though, and his CrossFit regimen and paleo diet was starting to take over the apartment.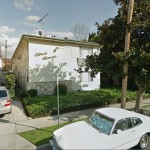 Hollywood, Los Angeles, Calif,. $1,095/mo, May 2011-September 2012
Everyone who moves to L.A. has to live for a second in Hollywood. It seemed central to everything! The apartment was a gorgeous, large one-bedroom with a patio. The landlord was a kind, older man with limited English. I cherished the charm of the older building's features while also cursing the upstairs neighbor who didn't have any rugs on her wood floors and the elderly neighbor across the hall who kept his TV blaring at all hours of the day and night. The landlord actually died, which was very sad, and the apartment management was taken over by his eager relatives.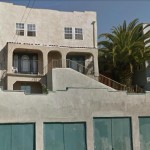 Echo Park, Los Angeles, Calif., $995/mo, September 2012-September 2013
I was drawn in by the location and the rent. It was a 450-square foot one-bedroom apartment with outdated plumbing and electrical. The biggest challenge was the kitchen, where there was no drawers or counter space. I undertook a ton of DIY upgrades to make it livable. To do my laundry, I walked to a nearby Laundromat at a gas station. I was making the place work because I was in love with living alone and the neighborhood. Then I came home one day to a broken water line and an industrial-sized dryer in my living room. A couple days later, workmen accidentally made a hole in my ceiling. It was ok until it wasn't (and then I wanted to get out immediately).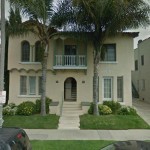 Mid-City, Los Angeles, Calif., $700/mo, September 2013-present
I packed up my apartment in one day (a new record for me) and moved in with the boyfriend before we had all the Lisa and Brian talks. I was nervous because of aforementioned love of living alone. But, there were too many pros to ignore. My boyfriend is a gem. I have a home office with a door, a kitchen with drawers, and a washer and dryer in unit. All the things! The apartment has big windows in every room that let in tons of light. I don't want to move again for a long time.
Ana Ottman is still unpacking.
---
Support The Billfold
The Billfold continues to exist thanks to support from our readers. Help us continue to do our work by making a monthly pledge on Patreon or a one-time-only contribution through PayPal.