The Sharing Economy of Streaming Services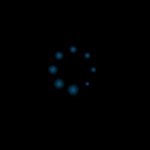 This weekend, Jenna Wortham looked at the relatively recent phenomenon among young people (but all people, really) of sharing accounts to streaming services like Netflix, Hulu Plus, and HBO Go:
Do the companies, particularly HBO, view this as especially problematic? I hesitated before asking, worried that any inquiries would prompt a crackdown, with the result that I'd become the most-hated person on the Internet.
But to the collective relief of nearly everyone I know, the companies with whom I spoke seemed to have little to no interest in curbing our sharing behavior — in part because they can't. They have little ability to track and curtail their customers who are sharing account information, according to Jeff Cusson, senior vice president for corporate affairs at HBO. And, he said, the network doesn't view the sharing "as a pervasive problem at this time."
I have a Netflix account that I allow friends and family members to share, and I've used another person's HBO Go account as well — which I'd be happy to pay for if the network offered such a service (but they've already said time and again that this probably won't happen). In the meantime, if streaming services are going to allow us to share, we're going to continue to do that.