Betting on Love, Leveling Up and Leaving Atlanta (Part VII)
by Amanda Tomas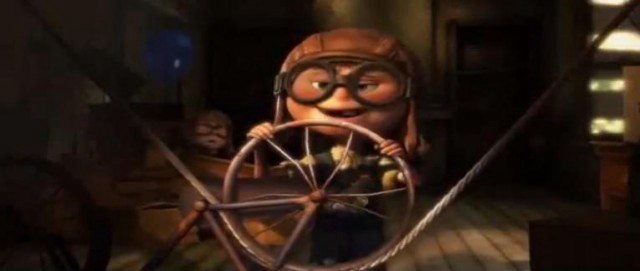 In February, Adam and I saved $900 for a total savings of $3,500. We went a little over our grocery budget, spending about $650. Adam received his tax refund and used half to pay down an old credit card (it has about $300 on it now) and the rest for a nice day-after-Valentine's Day dinner out and a few luxurious treats for us, which was nice. I put my small tax return into savings.
At the moment, Adam and I are sending out flurries of applications for various programs and jobs. I was slightly crushed mid-February upon being turned down for a dream job after getting more than halfway through the insanely long interview process. Perhaps I wasn't meant to spend my life doing that particular thing after all. Ah well, onward and upward!
I was thinking about taking a trip to visit my sister in Germany last month and even opened a new credit card that had a generous sign-on bonus of 50,000 airline miles. I decided to put off the trip until we know what our plan is, but in the meantime, I'll be exclusively using my new airline miles card to build up flight savings. My old charge card is getting discontinued soon and apparently I am not allowed to transfer my old bonus points to my new credit card which is frustrating.
Last month I broke down our future plan choices into three options:
• Option A was to move to another city in the U.S. and wing it with nothing lined up
• Option B was to line up a job in a U.S. city and then move there
• Option C was to use my TEFL certificate to teach English abroad
Adam and I are both leaning strongly toward Option C at this point. We are applying for several teaching programs, but I'd prefer not to tip my hand to the specifics on those until we hear back from one of them with a yes or a no.
Something else I realize I have to figure out soon is what overall direction I want to take in life. My bachelor's degree in economics is pretty useless. My TEFL certificate and small amount of prior English teaching experience is more valuable, in terms of actual job-acquiring, than my entire B.A. I know that to become successful I have to choose a career path to pursue and work toward it tirelessly, but I'm directionless in terms of what I want to spend my life doing.
When I was younger I wanted to be an archaeologist, then an anthropologist, then I wanted to go to art school. I finally chose to get a degree in economics because I thought other people would respect me for it, which was a pretty dumb reason. I fantasized about being a spy or working in some far-flung embassy. I love history, civilizations, culture, politics, and economics, and would spend all day learning languages if I could. This is all well and good, but it doesn't translate easily into any occupation that I'm aware of. Ultimately I have to just pick something and go for it. I need to buckle down and plan this out — each year that I don't decide on anything is another year of lost income earning potential (opportunity costs!).
May is coming up really soon — only three more months! The huge amount of preparation Adam and I have to do between now and then is going to be intense to get through. We can't give up or get frustrated or lose our nerve. Every day counts at this point. Hopefully we'll keep each other's spirits buoyed and refrain from squabbling and contagious deflated moods. In February we splurged a little to balance out the previous two months of asceticism, but in the next three months we will become like monks — a loving, positive, optimistic, hard-working 2-monk team. I'm really happy to see my budgeting efforts paying off thus far but the journey is far from over, and that's okay. I'm excited about the future.
Previously: See Amanda's "Betting on Love" series here.
Amanda Tomas' childhood hero was Carmen Sandiego. Sadly, stealing international landmarks is not a viable career option.
---
Support The Billfold
The Billfold continues to exist thanks to support from our readers. Help us continue to do our work by making a monthly pledge on Patreon or a one-time-only contribution through PayPal.