Be Gone, Debt!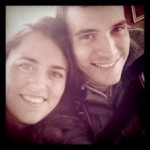 Who doesn't enjoy a good "I figured out how to pay off my debt" story. Our friends at LearnVest has a piece by a woman who paid off $90,000 worth of debt by examining her finances and learning to cut back:
• Rent I gave up my Dupont neighborhood studio and found a roommate in a cheaper neighborhood, which halved my rent.
• Cable I canceled my subscription, and streamed shows for free on my computer instead.
• Gym Rather than pay $95 a month for health club membership (D.C. gyms are expensive!), I started using the free facility at work, joined a running club on Meetup and streamed free workout videos online during rainy days.
• Phone Bill I limited my data usage and calls, and switched to a plan that cut my monthly bill by $30. I even told friends not to text me!
• Entertainment Instead of relying on happy hours and dinners out, I found free events on Meetup, like hiking trips and book clubs. Or I'd invite friends over for food, and they'd bring their own beer. I also only ate out if it was beneficial to my career, like networking lunches.
• Travel I went to Peru in the winter of 2010, and this year, I'm planning on Malaysia — both countries where the exchange rate is great. I stayed in hostels, and ate where locals do instead of going to pricier tourist spots. Plus, I put a little aside each month, so the expense is built into my budget and doesn't take away from my savings.
In addition to cutting back, she also found a bunch of side gigs, including participating in focus groups, and doing mystery shopping. Side gigs! Helps get you out of debt, and gives you the extra cash to eat out at nice restaurants, as we've learned from Yaffa today.