Applying for Jobs, Getting 'First Date' Questions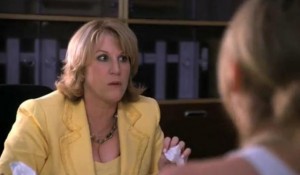 Job interviews are becoming more like first dates. The employment site Glassdoor has collected 285,000 questions asked by hiring managers, and the following four rank among 2012's 50 most common, though they have little to do with work: What's your favorite movie? What's your favorite website? What's the last book you read for fun? What makes you uncomfortable? Over the last couple of years, spokesman Scott Dobroski says, the site has found "a significant rise in questions asked about cultural fit."
Bloomberg Businessweek has a recent piece looking at interview questions companies ask applicants in order to figure out whether or not someone will be "cultural fit" in their organization. From my own experience, cultural fit is something especially valued at startup companies, and can often be more important than actual experience:
"I once hired a woman who really didn't have the right background or experience for the job, but who I hit it off with during the interview," says Rebecca Grossman-Cohen, a marketing executive at News Corp. "And because we got along so well, I was able to train her easily, and she ended up doing great things for us."
Thankfully, I've never been asked any of these "first date" sort of questions on any job interviews I've ever been on (in my case, employers just want to know if you can write and report, and see examples). What makes me uncomfortable? Employers asking me first date questions during a job interview.