'No Ticket!'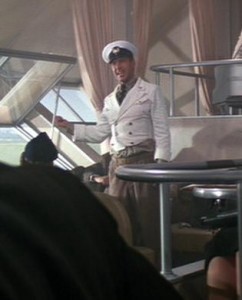 The NYPD's patrol services bureau arrested 1,228 people for fare-beating between Jan. 1 and June 24, an MTA spokesman said on Monday, compared with 609 arrests in the same period last year. That represents a 102% jump in fare-beating arrests, which have risen in every borough except Brooklyn.
Speaking to the MTA's Transit Committee ahead of the authority's monthly board meeting, New York City Transit President Thomas Prendergast said projected losses from unpaid fares had increased sharply. An MTA official later said the new estimate was $100 million a year.
I've never had the guts to jump a subway turnstile, or get on a bus without paying a fare in NYC, but I did get on a bus in San Francisco with an expired pass once because my friend told me people did it all the time and that I'd be fine. I was terrified the entire time.