Netflix Hopes New Shows Will Woo Us Back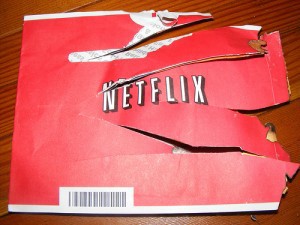 With the company still reeling, Sarandos's original programming initiative is vital — a way for Netflix to both control costs and create exclusives that none of its competitors will ever be able to carry, drawing subscribers onto its rolls, and off of theirs. That's why its shows need to be not just passable, but critically acclaimed.
"People keep saying, 'Oh, you're going to become like HBO?'?" Sarandos said over lunch in Las Vegas in April, before an event at which he unveiled the first footage from House of Cards. "I say, 'No, no, no. HBO is going to become like Netflix.' We just have to get really great at original before they get really great at all the stuff that we do."
Remember when we all loved Netflix, and then our beloved company decided to call its DVD-by-mail service "Qwikster" and charge us more, and we laughed and said no, and then canceled all of our subscriptions? (I put my subscription on hold for a few months because I'm not currently using it.) Netflix hopes its new original programs will woo all of us back. Who is looking forward to Netflix's "House of Cards," starring Kevin Spacey and produced by David Fincher? Well, we're looking forward to new episodes of "Arrested Development," right?
Photo: Flickr/Ozcast