The Economics of Animal Crossing: Pocket Camp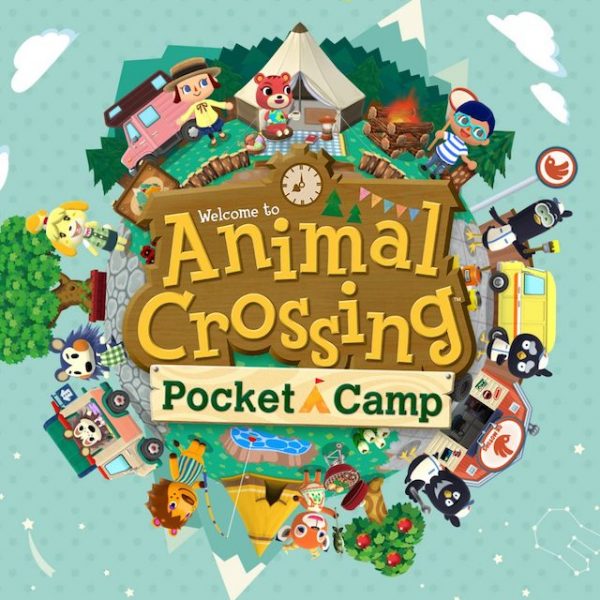 I was probably waiting in a line or on the train — somewhere I didn't have the time or ability to get involved in a real task, but had enough time that browsing Reddit had become tiresome (which would be, roughly, A Very Long Time; I'm an advanced lurker).
The lure of downloading a mobile game called, and Animal Crossing: Pocket Camp answered. The game is free, after all. Why not?
The concept is pretty simple, and similar to the original Animal Crossing for Nintendo's GameCube. This time, instead of moving into a new town, you are the newest camp manager in the latest edition's world.
In the original version, your animal friends move in to nearby houses. Now, they come visit your campsite. There's one small catch, though — you have to make sure to stock your camp with their preferred décor. Otherwise, you'll find yourself in a very spacious, but empty, campsite.
But you can't just make sure your campsite looks rustic or cute or any of the other categories Pocket Camp offers — the animals expect you to fulfill their precise wishlist of items before they'll come around, and the animals are not to be disappointed.
These items take materials you must continually mine; they also require a set amount of time to be "crafted." The first few items only take a few seconds to complete. Then, gradually, they take minutes — then hours. The larger items take literal real-world days before they finish crafting. 
If you're impatient, you can use "leaf tickets" to speed up the process. Leaf tickets are not easy to find in-game — but you can buy them using your real-world dollars, of course. 
While I haven't spent a cent of actual money on this game, I have to make a confession: I got a little absorbed in Pocket Camp for a while there. Not for long periods of time, because I can't really justify spending blocks of time on a mobile game (console/PC game is a different story). But those five minutes waiting in line at Target? Sure. Ten minutes while walking the dogs outside? Why not.
Turns out those "sures" and "why nots" add up to a decent amount of time, once you try to find out where all of your time is going.
I soon found myself checking the app as if by reflex and feeling a twinge of disappointment that my level five Hot-Air Balloon amenity wasn't finished crafting yet. That's a sentence I feel ridiculous even typing.
What Pocket Camp does is activate some false sense of achievement/reward sensors in my brain. It's the illusion of progress towards an end goal that doesn't exist — the developers will continuously add more characters to woo, more furniture to craft, and unlimited incentives to buy leaf tickets.
I think I would feel less guilt about playing the game if I actually enjoyed the interactions in Pocket Camp, but I don't. The eccentric friends from the original Animal Crossing have been replaced with materialistic shells who bore you with repetitive dialogue and demand fine home furnishings (which cost time or money or both) in return for companionship. Nine-year-old me would have found little charm in the series if this was all the original game offered.
But for the nine-year-olds of today? The micro-transaction system is one they should be very familiar with. You've probably seen some of the stories about young children unknowingly racking up in-app purchases for popular games like Angry Birds or Minecraft. It's pretty easy for parents to put a lock on such activity with passwords and in-app purchase settings, but it's also become essential to teach kids that any price you have to pay to start a mobile game is only an entry fee.
Micro-transactions are adding up to big bucks for mobile game developers, now earning more from mobile games than  PC or console titles — and Pocket Camp transactions in both the U.S. and Japan helped boost Nintendo's mobile game revenue from 8.8 billion yen in Q3 2017 to 11.2 billion yen in Q4. (That's roughly $101.5 million earned in a single quarter.)
If you want to play Animal Crossing: Pocket Camp for free, you can. Easily. As long as you're very patient. But for me, time is the only thing I can't buy. So I'll be uninstalling shortly… and trying to find my old GameCube.
Liz Lanier is a freelance writer and an upcoming MFA candidate at Minnesota State, Mankato. Follow her on Twitter @LizLanierWrites.
---
Support The Billfold
The Billfold continues to exist thanks to support from our readers. Help us continue to do our work by making a monthly pledge on Patreon or a one-time-only contribution through PayPal.