The Paradox of Self-Interest: Are We Witnessing the Slow Death of the Non-Profit?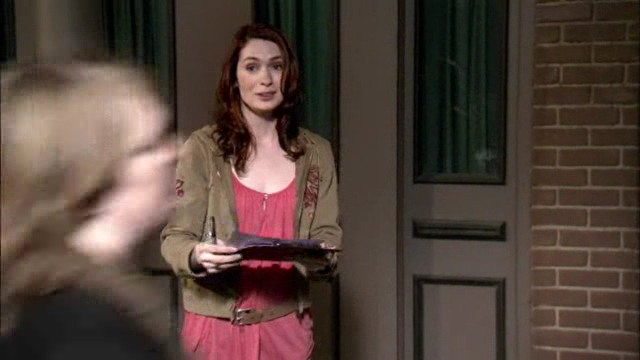 "Anybody who thinks that the nonprofit sector isn't teeming with resentment has their eyes closed."
I once carried a garbage bag of bagels, leftover from a board meeting, through the New York City subway system. I even brought the cream cheese. Our board members — corporate types and ladies who lunch, all generously giving their time to our major poetry nonprofit — never ate, but we had to keep them satisfied, if not satiated. It was a careful balance. I sliced the bagels before placing them in our office freezer. Bagels for weeks! It was a golden day.
Later, much later, when I joined my new company — a tech and media startup with rumors of an IPO on the horizon — I couldn't get over the free food: Greek yogurt in the fridge, trail mix on the shelves, peaches in the summer, if you were lucky. Every Tuesday we had a catered vegetarian lunch, and after a few weeks I worked up the nerve to ask HR if it would be okay to go back in the late afternoon with a tupperware to squirrel away leftovers. "She used to work at a nonprofit," someone explained.
I spent two years in the development department of that poetry nonprofit, making $30,000 a year. It was a job I felt lucky to have, but my salary didn't cover my living expenses, so I borrowed money from my parents, racked up credit card debt, and found ways to nickel-and-dime my lifestyle, like abusing my expired student ID and cutting charitable donations. I became petty in a way I'd never been before, seething with barely-concealed rage if a friend suggested "just going halfsies" on an uneven drinks bill. I began, slowly, to resent poets, poetry, the entire art form, as I sat at my desk eating another stale bagel. But I stayed. My CV is a series of unpaid internships and acronyms — NEA, NPR. Arts advocacy, accessibility, and education were causes about which I cared deeply. And before I was fired (or "let go," as our new Executive Director put it, while eviscerating 70% of our staff), I was contemplating going back to school to study nonprofit management.
Now in my 30s, the list of friends and colleagues who have burned out on nonprofit work is long, and troubling. It takes no small moral reckoning to leave a "worthy" job for a profitable one. But here, on the other side — happier, sane — it's impossible to imagine going back.
The nonprofit is a 20th century phenomenon: while Harvard University was the first official nonprofit organization established on U.S. soil, over 90% of American nonprofits emerged after 1950. The sector is now the third largest employer in the U.S. The boom has resulted in countless permutations of murky legislation to regulate how and when nonprofits can raise and spend money, and the industry is still tacitly regulated at best.
But while the industry itself is new, the idea that it requires major overhaul is not. As Dan Pallotta, activist and author of the books Uncharitable and Charity Case tells me, "Anybody who thinks that the nonprofit sector isn't teeming with resentment has their eyes closed."
Pallotta currently runs the Charity Defense Council, a national, grassroots voice for the nonprofit sector; in other words, he's made a career out of charitable dysfunction. At the nexus of his argument is the idea that nonprofits and NGOs are run differently than big business, mostly to their detriment. "We tell Exxon to go out and find the best person you possibly can and pay them a zillion dollars," he says. "We tell charity, don't spend any more than $200,000 on your leader. We tell Exxon go out and advertise to your heart's delight, we tell charity you can't do that. We tell Boeing go ahead and take risks, we tell charity we don't want you taking risks with our donations. We tell Amazon, go ahead, take 20 years to take money. We tell charities we want everything to matter in 12 months."
It's a compelling argument, and Pallotta's concerns are evident in the narratives of others who left the field for greener ($$$) pastures. Will Hewes, 33, lives in the Bay Area and works at a small private equity firm investing in municipal water infrastructure. Frustrated after five years in Washington working in water policy ("Congress is stupid," he provides as the short answer to why he left), he was looking for a job that would result in action.
"I got into [water policy] in order to make something happen, and nothing good ever happens in federal policy. Or rather, there's too much you don't control and larger forces that prevent you from making positive, common-sense change. I'm actually able to be so much more effective in a public policy setting now than I ever was before."
According to Hewes, his current position allows him to be more on the ground, to work more closely with the people who are most affected by water policy. "I feel much more creative in this role."
I felt this, too. The restrictions of what is financially possible in nonprofits means you are forever working firmly inside the box, and since many, if not most, nonprofit employees are trading off salary for the potential to do meaningful, impactful work, these inefficiencies are particularly frustrating. As Hewes says, "I was giving up a lot [at the NGO] in terms of pay and impact for a benefit — the ability to make broad-scale change — that I ultimately realized wasn't really there like I expected it to be." In other words: If you're going to be staggeringly ineffective, you might as well be making a decent buck.
We simply do not have the correct mechanism for fixing our broken world, and what we do have doesn't prioritize the sanity of those trying to fix it.
According to data collected by the Bureau of Labor Statistics (BLS), the average annual wage for a for-profit private employee in 2012 was $49,503, compared to $46,568 for a nonprofit employee — a difference of 5.9%. In 2007 — i.e. prior to the recession — the gap was an even more stark 10.7%. As Erik Friesenhahn, an economist at the BLS notes, "In the for-profit sector, we see both stronger overall growth in compensation as well as a more volatile climate. However, while for-profit salaries nosedived when things were bad, they also come up faster as times got better." As the economy continues to stabilize, will that lead to further widening of the salary gap?
It's worth noting that there is no absolute gap in compensation; indeed, in certain nonprofit sectors there is often little if any disparity in pay between nonprofit employees and their for-profit peers. Karen Beavor, the CEO of Opportunity Knocks, notes that the CEO of a large hospital or educational institution will never lack for pay.
"The sector isn't one thing," she tells me. "A finance or HR employee at the National Boys and Girls Club will be paid competitively, likely at the same level as their counterpart at a private institution." Still, she says, no one is saying the organizations will ever be able to compete on compensation as a whole. "I mean, it's inherent in the terminology: non-profit."
Where they can and should compete, she says, is on benefits and flexibility, such as offering work from home programs. "We need to do everything we can to attract talent, especially in this post-recession climate." But the gulf in workplace ethos between the private and public sectors is shrinking; many start-ups offer coveted perks like unlimited vacation, telecommuting, the miniature pony at the Christmas party. Even larger corporations are following suit. If nonprofits can no longer rest on their reputation as a "friendlier" workplaces, what can they offer?
A 2013 study of more than 2,700 development directors and charity heads revealed deeply ingrained dissatisfaction in nonprofit employees. Half the chief fundraisers surveyed planned to leave their jobs within two years; 40% were seriously considering leaving the field entirely, citing the lack of advancement opportunities and the potential for better compensation and work/life balance as primary motivators. And, predictably, as the job market has improved, the nonprofit exodus has increased: according to the Nonprofit HR 2015 survey, the annual turnover rate at nonprofits went from 16% in 2013 to 19% in 2014.
Kyle McKenzie, 32, was part of this migration. He left his position at the Mercatus Center for business school and, eventually, a position with Hanover Research, "a global information services firm providing knowledge support to both for-profit and nonprofit organizations."
"I actually have a Google doc with all the reasons that I left the nonprofit world," he wrote me by email. "I thought about it a lot, especially since I was making the big choice to go back to school. A lot of it boils down to a deep skepticism about if I was actually making a difference. At that point I felt like that's the reason people should be working in nonprofits — to make a difference for something they believed in. However, it was just impossible to tell if anything I was doing was actually creating change. Measurement of progress or impact is near impossible in the nonprofit world. This is one reason I was attracted to the for-profit world (among others) — -it seemed one had much better guidance about one's impact."
He also points to the instability of nonprofit work: "Imagine working for 40 years on your project of passion, let's say trucking transportation policy. And at last you got some legislative change through that lined up with what you were arguing. However, after the change was implemented, a new president was elected, she was essentially bribed by a trucking lobby group to completely reverse what you'd been working on, and there doesn't seem to be any chance of change in the future. With the stroke of a pen, a person could wipe out your entire life's work."
If you're going to be staggeringly ineffective, you might as well be making a decent buck.
Still, the explosion of nonprofits — there are now over 1.5 million in America, according to the National Centre for Charitable Statistics — seems to indicate someone thinks they're working, despite evidence to the contrary. Prior to the boom, social activism and individual donation provided opportunities to do good; however, gross national giving in America has stagnated, and millennials have, for the most part, been conditioned to work inside the system rather than against it. Nonprofits, however, have yet to show that they are capable of large-scale systemic change. What they have shown is the ability to cause epic burnouts; in my case, transforming into a miserable, debt-laden Bitter Betty, eating chickpeas from a can and resenting the very cause I had dedicated myself to preserving.
So what is the solution? Certain organizations are trying to put a nonprofit face on a for-profit model — Change.org being one of the best-known — but they have faced scrutiny from the nonprofit community who allege that they are engaging in deliberate misrepresentation, adopting the .org banner while simultaneously focusing on profit.
And then there are movements re-imagining our concept of charity, such as Effective Altruism, which places the focus on convincing high-earning individuals to make substantive and consistent financial donations to a select group of high-performing nonprofits, also known as "earning to give." Worryingly, however, the problems nonprofits seek to address multiply even more quickly than the organizations themselves. We simply do not have the correct mechanism for fixing our broken world, and what we do have doesn't prioritize the sanity of those trying to fix it.
The truth is, I am a better human outside of the nonprofit system, due in no small part to the fact that my salary almost tripled. I am able to be more generous with my friends and with my family, both financially and emotionally. I still support the arts, but I have more space in my life for other causes, like training to become a volunteer birth and abortion doula. I give money to WNYC, to small theatres doing groundbreaking work, to my local animal shelter. I can pay more attention and dedicate more of my income to where my food and clothing come from, to supporting local producers and artists. The simplest correlation is this: when I worked for a poetry nonprofit, I didn't buy a single book of poetry. Since moving to for-profit, I've bought innumerable volumes — at full cost! and from local bookstores! — because I can.
And yet, I feel shitty. It's the paradox of self-interest. As Pallotta puts it: "I think that's why, ironically, you feel more charitable outside of the sector, because you're able to nurture the whole of your person, the person that wants to do good and that wants to do good for yourself as well. How can you possibly truly, without resentment, do good for others if you're prevented from doing good for yourself?"
---
Support The Billfold
The Billfold continues to exist thanks to support from our readers. Help us continue to do our work by making a monthly pledge on Patreon or a one-time-only contribution through PayPal.