Six Months of Austerity: Personal Care Cuts
by Megan W. Moore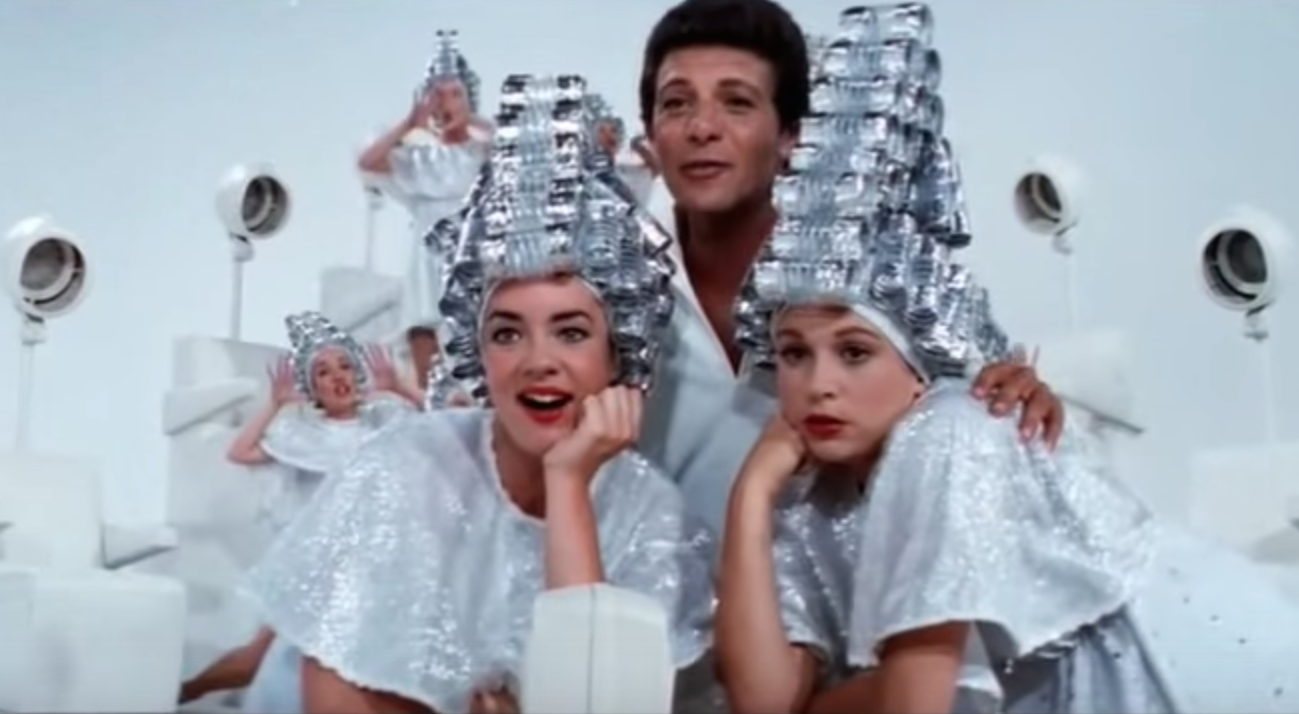 My parents never bought good shampoo. Nor razors, nor soap for that matter. They bought inexpensive, bright green apple-scented Suave (coconut if I was lucky). I remember learning to shave with those single-blade blue Bic knock-offs, which for a clumsy kid, was pretty much a disaster. Our shower was full of whatever was on sale that week. We got our hair cut in the kitchen by a family friend. I think the fact that I have somehow become the kind of person who is on a first name basis with their neighborhood masseur (it's Tiger, by the way) really shocks them.
When a $32 bottle of Argan oil got delivered accidentally to their house I got a, "What IS this?" call. I got my first bikini wax this year, and my mom made me call her right after so I could tell her about it in detail. Even I was surprised when I started shelling out $35 a pop for gel manicures. In the absence of heavy-drinking, grooming has become my prime spending vice. So I'm giving it up for the month.
I operate under the notion that girls learn about grooming and beauty from their mother (which makes me feel the opposite of progressive when I write it). I have the kind of mom who always made sure my clothes were clean, who rolled her eyes when I later wore paint-splattered sweatshirts, and who did her absolute best to tame the wild woman mane of tangled curls I'm blessed to have. There's a lot of photographic evidence of her valiant attempts in my grade school pictures. Do you know what happens to curls when you brush them out within an inch of their lives? It's not great.
Hair aside, I was always pretty neat and pretty cute. As I moved towards puberty, I settled into a tomboy type — certainly the most butch of my pre-teen girl gang. I think this was born partly out of practicality (there were tree forts to be built) and partly out of the fact that hawaiian shirts and cargo shorts masked my growing chubbiness. Had I been girlier, maybe that would have elicited a make-up tutorial, or a conversation about the importance of moisturizer, but that talk never came. I don't think there was anything political or lazy about this omission on my mom's part. I just think it wasn't her deal. I mean, this is a woman who, to my knowledge, has never had a pedicure. And so, I remained, blissfully low-maintenance into my high school, riot girl years.
That is, until I set out for a big city for my undergraduate education and rolled out to my first day of classes in the aforementioned paint-splattered green sweatshirt and realized that I was not in Kansas anymore. All around me were blowouts, Uggs, Tiffany necklaces, and eyebrows waxed to perfection. These girls were groomed. Until that moment, I didn't even know that unkempt was a thing, never the less a thing that I was embodying. This realization, coupled with the brand new $300 credit limit student credit card in my pocket, led to my grooming revolution. I will never forget, my second semester, post break-up with my first love, going to a salon with three French names to get a full cut and color. It was spring in the city and I was broken-hearted and I wanted to be blonde. What I became was $200 poorer with a mop of dried out orange hair.
But I felt GOOD. I had plunked my card down and made a choice for myself, a real choice that I thought real grown up women made. I couldn't afford spring break trips, but the $13 razor with the built in shaving cream was a tiny luxury I could splurge on. Buying expensive shampoo helped me put some distance between my parochial middle class upbringing and the sparkly new city life I was building. What I'm saying is that they shouldn't let 18-year-old kids who just moved to New York watch "Sex and the City."
These habits have only magnified in recent years. With the exception of the year I was working on a farm growing vegetables and armpit hair, my spending on this stuff has increased. My taste has gotten better, but the the same patterns persist. Feeling forlorn because I realized I'd never be able to turn a year-long fling into a real relationship? Go to Sephora and spent $100 on lipstick and face wash. I've got $60 left after a totally shitty workweek? Thirty-five dollars will get me an hour-long massage where I don't have to think about anything but whether or not that good shoulder dig is going to leave a mark.
I don't even think this has to do with how I look, but how I feel. I don't come across as a "high maintenance" person, despite my best efforts. I think it's all about finding ways to treat myself. I see the bathroom as sanctuary. My truest dream is to own a home with an outdoor shower. I was just reading a passage in the third of Elena Ferrante's Neapolitan series where the teenage protagonist finds herself in an incredibly well-stocked new-money bathtub of a friend, and finding the luxury in that. Nothing I've read in fiction lately has spoken to me more:
"The warmth was an unexpected pleasure. After a while I tried out the numerous little bottles that crowded the corners of the tub: a steam foam arose, as if from my body, and almost overflowed. ..It was no longer just a matter of a clean body, it was play, it was abandon…Maybe the wealth we wanted as children is this, I thought: not strong boxes full of diamonds and gold coins but a bathtub, to immerse yourself like this every day…to have a lot of space even in the bathroom."
There is no place I'd rather spend the day with my girls than at a Russian Bath or Korean Spa, getting sea-salt scrubbed almost to death. (I wish I could rewind and write an academic paper on communal bathing and grooming practices of women and body positivity.) I spend a lot of money in one sitting for a cut and color, in part because I'm so in love with the woman that cuts my hair that I yen for her to be the matriarch of my girl gang (I save money by bringing beer when I go, does that count for something?). I like showering in other people's bathrooms and trying everything. I like the way that clean white nails look, and I like the way that expensive gel manicures stand up to day-long kitchen sets. I like the way my Clarisonic brush makes me feel clean after riding the subway like nothing else can. I like the way that this insanely expensive avocado oil conditioner subdues and softens my hair. These things make me feel less broke than I really am — and more together than I really am.
I like these things a lot, but not enough to keep myself buried in debt. And so I'm going to stop buying unnecessary grooming products and services for the month of September and see if I live, and learn what I can live without. If I run out of a legitimate need (soap, shampoo, or conditioner) the replacement has to come from the drugstore, and not the fancy aisle of the drug store. Tiger, I will miss you most.
I've had a spendy month, including a new gym membership, two rental cars, and a 30th birthday present to myself: a trip to Maine to drink beer and hike with my best friend, so these numbers aren't exactly where I want, but they are going in the right direction.
Accountability by the Numbers:
CC 1
Opening Balance:$3,497.38
Closing Balance: $3,048.48
-$451.19
CC 2
Opening Balance: $3,723.77
Closing Balance: $3,561.80
-$161.97
Student Loan — 7%
Opening Balance: $93,000
This isn't moving at the moment. I'm working on a re-fi.
Experian Credit Score
509
Savings
Opening Balance: $ 275.42
Closing Balance: $ 535.64 (That's over half to goal!)
+$260.22
---
Support The Billfold
The Billfold continues to exist thanks to support from our readers. Help us continue to do our work by making a monthly pledge on Patreon or a one-time-only contribution through PayPal.