New Orleans Shutters Its Last Public Schools, Goes All Charter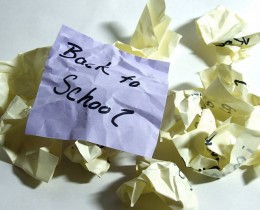 One of America's most fascinating cities is in the midst of a radical change. According to the Washington Post, the last of New Orleans's public schools are to be replaced by charters: "With the start of the next school year, the Recovery School District will be the first in the country made up completely of public charter schools, a milestone for New Orleans and a grand experiment in urban education for the nation."
Since 2005, when the New Orleans school system was devastated by bankruptcy, corruption, and then Hurricane Katrina, educational outcomes have improved. "Before the storm, the city's high school graduation rate was 54.4 percent. In 2013, the rate for the Recovery School District was 77.6 percent. On average, 57 percent of students performed at grade level in math and reading in 2013, up from 23 percent in 2007, according to the state."
Of course, there's a racial component to all of this:
After Katrina, the Orleans Parish School Board fired more than 7,000 employees — nearly all of them African American — while the charter schools hired scores of young teachers, many of them white recruits from Teach for America. The fired teachers sued for wrongful termination and won a judgment that could total more than $1 billion.
White students disproportionately attend the best charter schools, while the worst are almost exclusively populated by African American students. Activists in New Orleans joined with others in Detroit and Newark last month to file a federal civil rights complaint, alleging that the city's best-performing schools have admissions policies that exclude African American children. Those schools are overseen by the separate Orleans Parish School Board, and they don't participate in OneApp, the city's centralized school enrollment lottery.
Gah! Charters. We would feel so much better about you if you found a way to be less racist! Like, here is an African American 16-year-old from New Orleans lamenting in an essay in Time about feeling like, and being treated like, a prisoner in her own school:
Students also respond differently depending on who is making the rules. Most of the administrators working in the schools I have attended are white and not from Louisiana. This makes me think back to the beginning of the United States when the Native Americans were being "Americanized" by white Europeans. The white people made the Native Americans convert to their religion, stop speaking their native language, stop wearing their traditional clothing, and change their names to "American"and "Christian" ones. They even had to start wearing their hair like the white people wore theirs. I see a similar process happening in schools with all of these stringent rules, which leads me to the question: Are we being trained for the professional world or for the white world? Or does being a professional mean being part of the white world?
The anti-charter contingent, though, does not seem to offer many constructive solutions along with its critiques. Public schools should be palaces, Sam Seaborn once argued. Yes! But how can we get there? FWIW, I am planning to send my kid(s) to local schools and I have been kind of shocked at how many friendly, progressive, artsy families in the neighborhood are doing otherwise, because they think our totally acceptable elementary schools are insufficient. ("We're only having one child," a parent told me with a shrug, explaining why she feels the need to maximize.) I even tried to explain to another parent this past weekend that the #1 predictor of whether her children will do well academically is family wealth, not school quality, so she should save her money. She smiled politely.
It is hard to live according to one's own principles. Maybe by the time babygirl is actually school age I too will panic and go the charter route. Although the WaPo article struggles to remain neutral, relating the pros and cons of New Orleans's switchover, ultimately it seems to be dazzled by the new and sparkly:
"It's bittersweet, but what are you going to do?" asked Myra Jenkins, 31, as she picked up her 5-year-old twin boys from kindergarten at A.P. Tureaud Elementary, a school encircled in barbed wire. Built in 1939, the building's art deco features are scarred and shattered. Inside, a handmade sign peeling off a door welcomes visitors but misspells the school's name. The school received a "D" from Louisiana's A-to-F grading system in 2013. …
A few miles away, 486 children attend the sparkling Akili Academy, a K-6 charter school. Akili, a "C" school, occupies the former William Franz Elementary School, in the Upper Ninth Ward, a building that underwent a $24 million restoration and expansion after Katrina. The school has a $250,000 grant from the Walton Family Foundation, established by the family that founded Wal-Mart.
Is a "C" really that much better than a "D," and is Wal-Mart money worth treating students like prisoners for? Guess we'll just have to wait and see.
photo via Avolore