Assigning Value to Art, Music, and Reality TV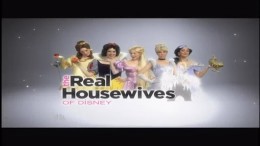 How do we decide, as a capitalist society, what creative expression is worth? How do we stick a price tag on a painting, an experience, or an object like a urinal that someone (okay, Marcel Duchamp) has declared to be, by virtue of its placement and his intention, art? My distant cousin Harold Shapinsky spent his life holed up in an garret apartment splashing paint on canvas without any support from market forces until he reached 60 years old, at which point he finally broke through. When society told him his paintings were worth something, they confirmed what he himself already knew, but at that point he had spent the bulk of his life struggling; being an unacknowledged artist had defined him from the age of 15.
Reality TV and rock-and-roll are very different genres from highbrow visual art, but they too live and die according to the whims of the market. Slate put up a list recently of what different bands earn for a performance. The results are so disparate as to seem almost random. Justin Bieber and Justin Timberlake both make $1 million+ per show, while Ke$ha, despite that dollar sign in her name, tops out at less than a quarter of that. Lorde pulls in slightly more than Ke$ha, and, though Bon Jovi also nabs a cool $1 million, Bob Dylan commands only slightly more than Lorde. Backlash to those sell-out Victoria Secret commercials, perhaps?
Jason Aldean, who I've never even heard of, gets $500K for a performance. That's the top of the scale for Drake, Christina Aguilera, and Carrie Underwood, all of whom I'd have thought were be bigger names. You could get Alanis Morrisette to play five times for the same price you'd pay to have Katy Perry play once. Your soul would thank you. So would my disaffected high-school self. Doesn't it all seem kind of arbitrary?
And speaking of arbitrary, right now, according to the Los Angeles Times, there's a "gold rush" feeling around Reality TV:
Companies that once might have gone for seven or eight times their cash flow are now being valued for as much as twice that amount. … ITV has been the most aggressive buyer. It paid $360 million for 80% of Leftfield Entertainment, whose shows include "Pawn Stars." It also spent $40 million for 61.5% of "Duck Dynasty" producer Gurney Productions and $30 million for 65% of Thinkfactory Media, whose shows include "Marriage Boot Camp: Bridezillas" and "Preachers' Daughters."
Duchamp put a toilet in a gallery; these kind folks are putting shit on basic cable. And so what? Apparently as a society we have an insatiable desire for the entertainment provided by people behaving badly, especially people who are the extremes of rich or poor, thin or fat, feminine or masculine. Show us your subculture!
---
Support The Billfold
The Billfold continues to exist thanks to support from our readers. Help us continue to do our work by making a monthly pledge on Patreon or a one-time-only contribution through PayPal.